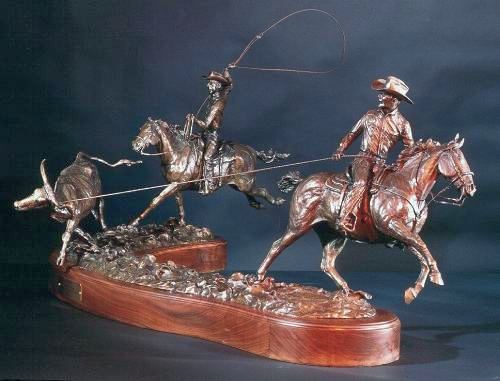 Size: 19″ tall x 52″ wide x 36″ deep
Price: please inquire.
Limited Edition 20…SOLD OUT…One casting available as part of a full collection. Mounted on a 3″ thick walnut base. World Champion Team Roper and Academy Award winner Ben Johnson heading a steer while his lifelong friend and 'pardner' , Joe Crow, goes in for the heels.
Approved and signed by Ben Johnson and Joe Crow before casting in bronze.