Edd Hayes
A specialist in the planning, design, creation and installation of life-size and monumental bronze sculpture.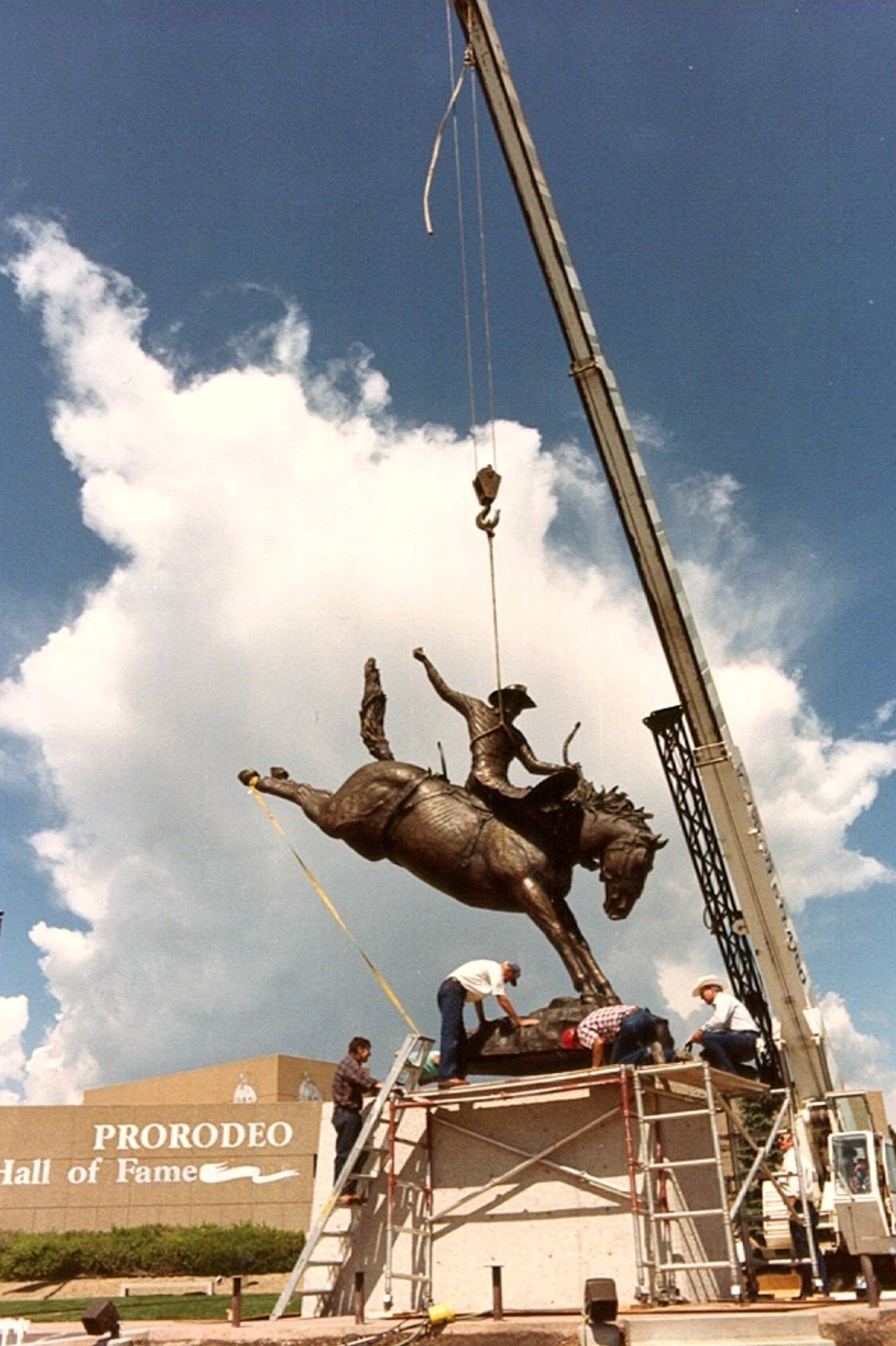 27ft tall monument of Casey Tibbs. Installed at the Pro Rodeo Hall of Fame in Colorado Springs, Colorado.
Edd Hayes gifts in capturing the essence of a subject are phenomenal. His sculpture of Matt Dawson, an icon in the trial bar and in the Baylor Law School community, has drawn uniform praise for capturing the subtleties of a complex and dynamic personality. We are so impressed by Edd, he is truly gifted as a sculptor.

Brad Toben, Dean - Baylor University School of Law
Edd Hayes is a master of the sculpted form. The spirit, accuracy, and soul-stirring detail of his work earn him the title of all-around champion of rodeo sculpture.

Michael Husband, Former Executive Director - ProRodeo Hall of Fame
As our building is situated beside a lake, Edd presented the concept of a group of great blue herons along the fountain in front of our building, and proposed creating those sculptures in stainless steel. Working with Edd throughout the project was a pleasure and the result is a truly magnificent display of fine art.

Boyd Burdett, Director of Real Estate - Anadarko Petroleum Corp
We are now accepting commissions of all sizes for 2023-24!
Get a jumpstart on your next monumental project.